Technology
Technology
Technology
Technology
Technology
Sentons' patented SDSwave technology can create smart interfaces out of surfaces of any shape, material and size.
Our technology is developed in-house by our innovative team and is in-market on a number of consumer devices. We have rolled all key pieces of the technology into highly integrated custom ASICs, making it easy for OEMs to integrate our solutions into their products for fast time-to-market, minimal external components and streamlined manufacturing processes.
Let's discuss how our technology can enhance the user experience for your products.
SDSwave Processor and Gesture Engine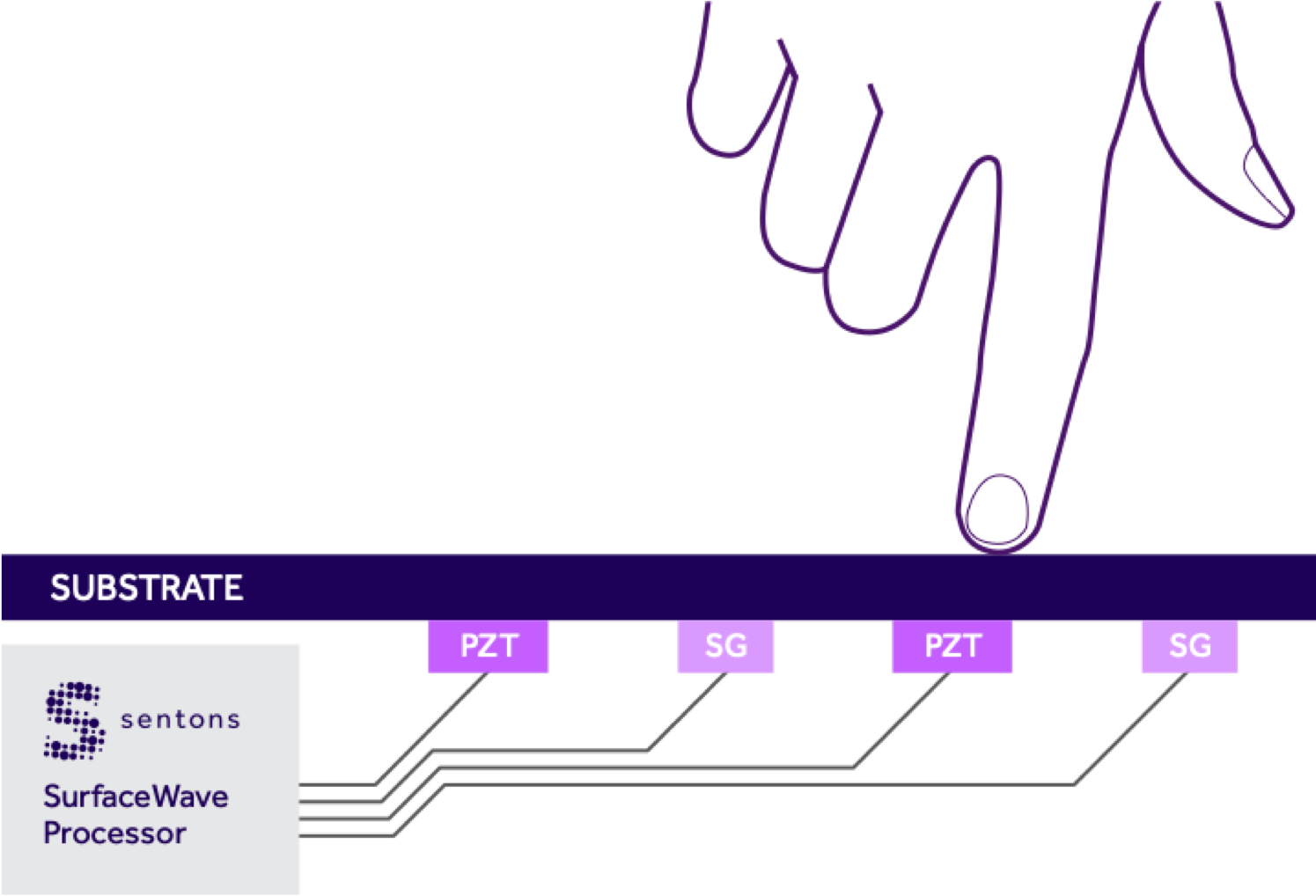 The SDSwave processor and accompanying gesture engine is the heart of Sentons' ultrasonic sensing technology. The combination of machine-learning and ultrasonic processing technology allows for precise identification of advanced UX gestures (squeezes, light taps, swipes, slides) and multiple touch points- all at different speeds and a wide range of pressure levels.
The SDSwave Processor is a high-performance, highly-integrated force-and-touch processor utilizing active acoustic sensing to perform touch, force and intent recognition on unconventional materials and substrates, as well as curved and foldable displays.
On an active surface, the sensor array and signal processing work together to simultaneously track the location and applied force of multiple touch points associated with a single sensor. It is designed to achieve low power consumption, and supports wake-from-touch applications on mobile devices, as well as button-replacement functionalities.
SDSwave Processor has the compute capability to perform gesture recognition within the on-chip DSP, making it essential for embedded applications that require multi-touch but do not have a high-power processing unit.
Sentons technology can recognize, distinguish, and learn from a significantly larger set of complex gestures than any touch technology previously available.
Discover the world's first ultrasonic sensing platform and our two sensing technologies that project and process ultrasonic waves across an entire surface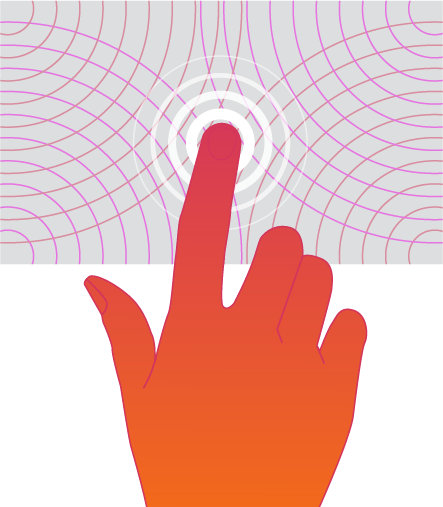 Ultrasonic touch sensing
Sentons' innovative team leveraged the latest concepts from the radio frequency (RF) world and applied them to lower-frequency ultrasound waves to unlock a new level of interactivity between humans and surfaces.
Using small, low-cost piezoelectric transducers attached to the back-side of any surface, Sentons' chip can detect any object touching the surface with the highest levels of accuracy. Fusing multi-touch and pressure sensing, the chip can detect touch position, touch area and pressure for simultaneous touch points.
This technology can be implemented on any surface, with any curve.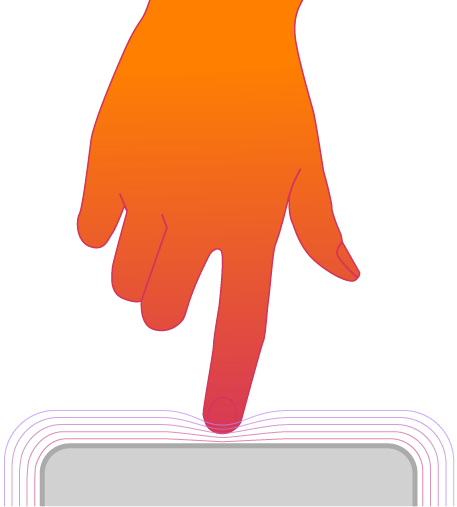 Ultrasonic Strain-Gauge
Sentons has developed the world's smallest ultrasonic strain-gage force sensor designed to uniquely sense and measure the absolute force applied to any rigid surface. Our technology has the highest levels of sensor accuracy and in-field stability of any solution on the market today.
This exclusive sensor was designed to complement Sentons' Ultrasonic Touch Sensing technology by providing a full three-dimensional image of a user or object touching a surface (X, Y, and force).
Developed to accommodate a new era of human-machine interfaces, our force sensors can be seamlessly integrated into the current and future designs of consumer devices.